At Southland Elementary we have a zero-tolerance policy for bullying. To enforce this we encourage students to nominate other students who they feel show qualities of bully blocking. They do this by completing a Bully Blocking form in the office. Students who are nominated receive a wristband and are recognized in classrooms.
Our students also view a Bully Blocker video at the beginning of the school year and sign a bully-free pledge. We have peer mentors to help students who feel they have been bullied. Our teachers also provide curriculum on bullying including what it is, how to respond, how to help others, and conflict resolution.
Our teachers and assistants teach the Second Step Social-Emotional Learning (SEL) and Bully Prevention Curriculum to grades K-6th. This curriculum helps our school become a supportive, successful learning environment where students thrive.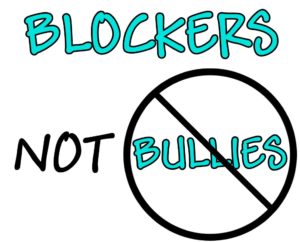 http://studentintervention.jordandistrict.org/professional-development/